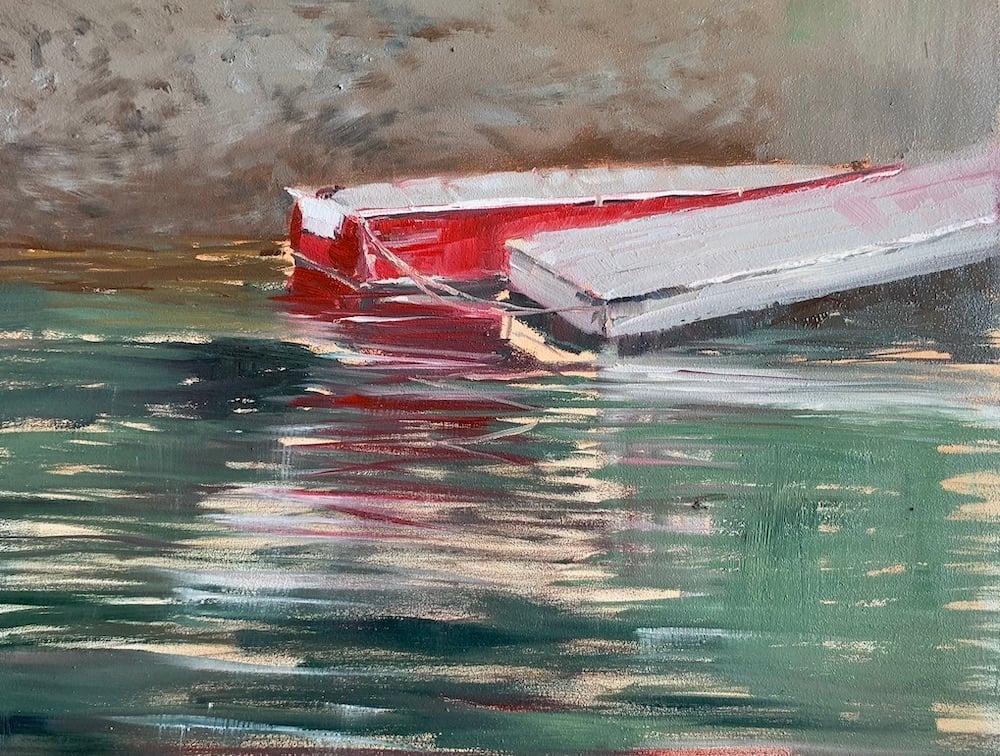 Rowboat and Dock at High Tide (while it lasted)
An original plein air oil painting from August 6, 2022 in Hall's Harbour, Nova Scotia

11 x 14-inches
unframed
Oils on board

The tides move so quickly in the Bay of Fundy. I started this painting at the top of tide but by the time I finished the this painting, the boat and the dock were sitting on the gravel bottom of Hall's Harbour.

This painting won the "People's Choice Award (Long Brush) during the King's County Museum's Brush With Nature plein air event.

This painting was featured for the September 2022 postcard project.