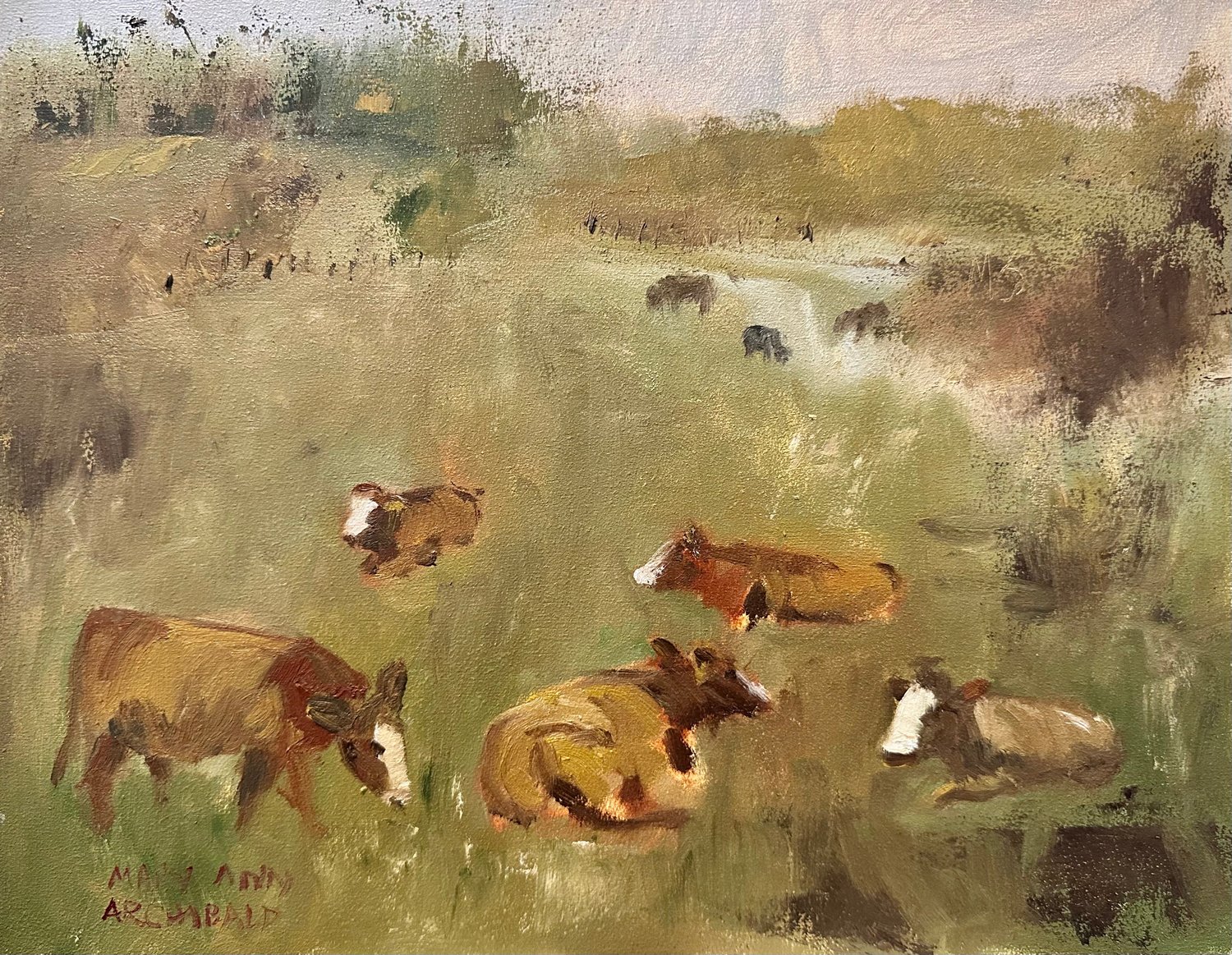 🔴 SOLD: Cow Pose
11 x 14-inches (unframed)
Oils on board
October 15, 2022

This plein air sketch of cows grazing is a painting my mind keeps returning to, it's a simple scene of cows in a field during Art Lab Studio's "Edge of Winter" plein air retreat in November 2022. Thirteen plein air artists, including me, took part. 

It was a gray day, not a lot of light to create the form of the cows. So I just indulged myself, kept my expectations low and enjoyed observing the way the cows behaved.

A few of the cows watched me watching them. Some of them stared for a bit before turning around and walking away. A couple of people were parked in a pick up truck on the other side of the road watching me watch the cows.

Plus there was one wasp that was intensely interested in my oil paints.

It was a bit surreal.

But the bit I keep thinking about was this one cow that looked like she was doing yoga. She stretched out her front legs as if doing "downward dog." Then transferred her weight to her front legs in order to stretch her hind legs. Cow pose? As she did that, she curled her tail up into a tight little curly-q and then snapped it out straight again as she took a step forward to graze.

I didn't know cows could do that.

And I didn't think I would show this painting to anyone (other than the artists at the retreat) but here it is.